Baker Library | Harvard Business SchoolAt the Intersection of Science & Art Creative Direction, Design, Data Visualization, UX Strategy

---
Exhibit website showcasing the legacy of Edward H. Land and the Polaroid Corporation. Includes a timeline of his inventions.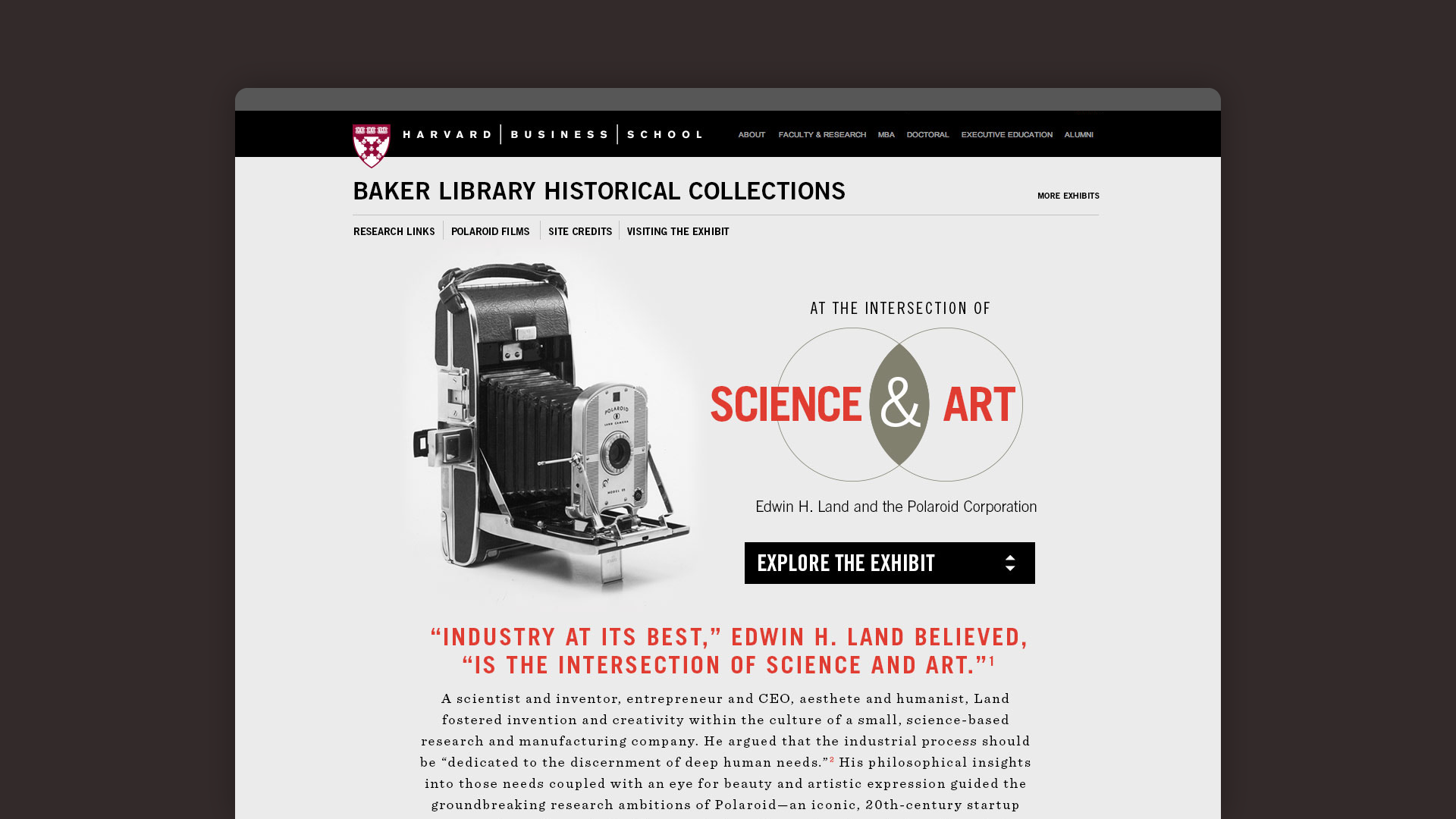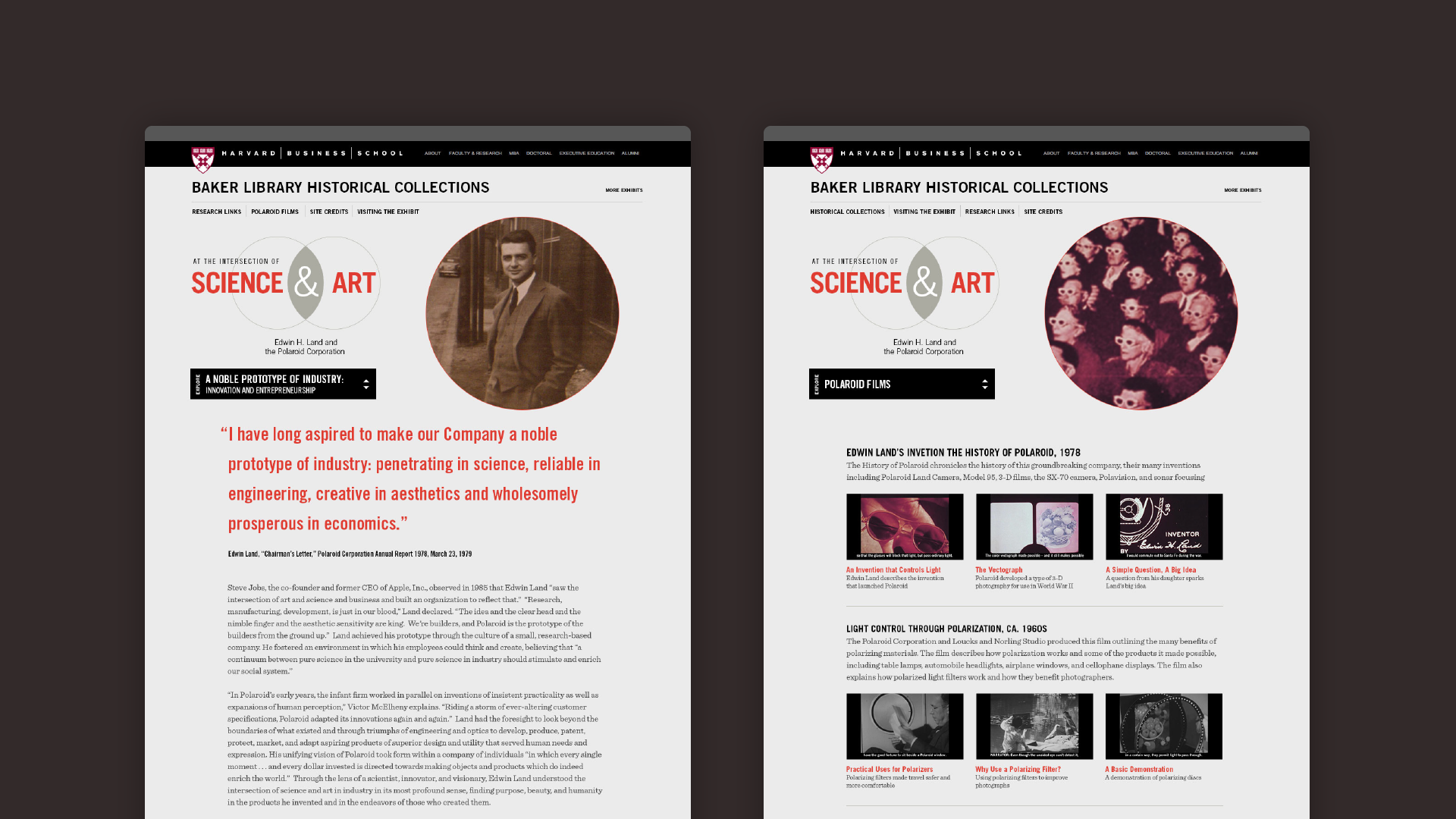 "In this exhibition, Baker Library turns the clock back to the 1930s, when a young man of twenty-four, pursuing his interest in the possibilities of a synthetic polarizer, founded what would become one of the most innovative and successful American companies of the century. We hope that in the months ahead, many people will visit this exhibit to understand and appreciate the life and achievements of this remarkable man."
— Laura Linard, Director of Special Collections at Baker Library.